Alissa Ritter: "Erinnerungsgeflechte"
BauSchau Essen, Brigittastraße 9

Teresa Linhard: "Smooth as a creature"
BauSchau Düsseldorf, Brehmstraße 41

Duration of the exhibition: May 9 - 31, 2020

Öffnungszeiten
Through the display windows and apppointments via email
Bau­stel­le Schau­stel­le e.V. is com­mit­ted to giving artists a space to exhi­bit their work, even in times of Coro­na. The lar­ge dis­play win­dows in both spaces, Düs­sel­dorf and Essen, allow us to exhi­bit "through the dis­play win­dows" in each city. After a pro­mi­sing start, Alis­sa Rit­ter and Tere­sa Lin­hard con­ti­nue the new for­mat in Essen (Rit­ter) and Düs­sel­dorf (Lin­hard).
Artist Talks in Video avail­ab­le on our You­Tube channel:
May 2020 / Alis­sa Rit­ter: Erinnerungsgeflechte
May 2020 / Tere­sa Lin­hard: Flink wie ein Wesen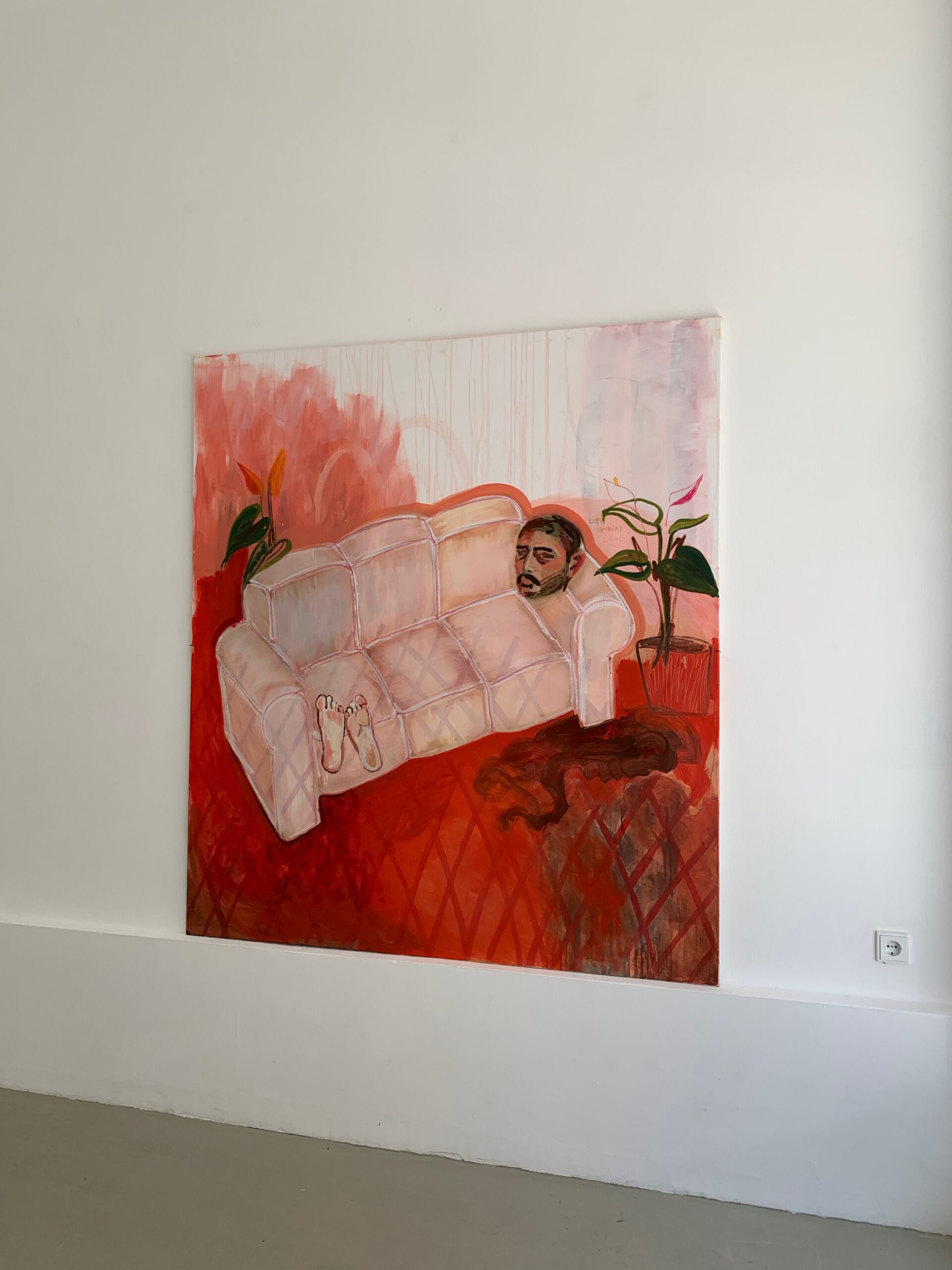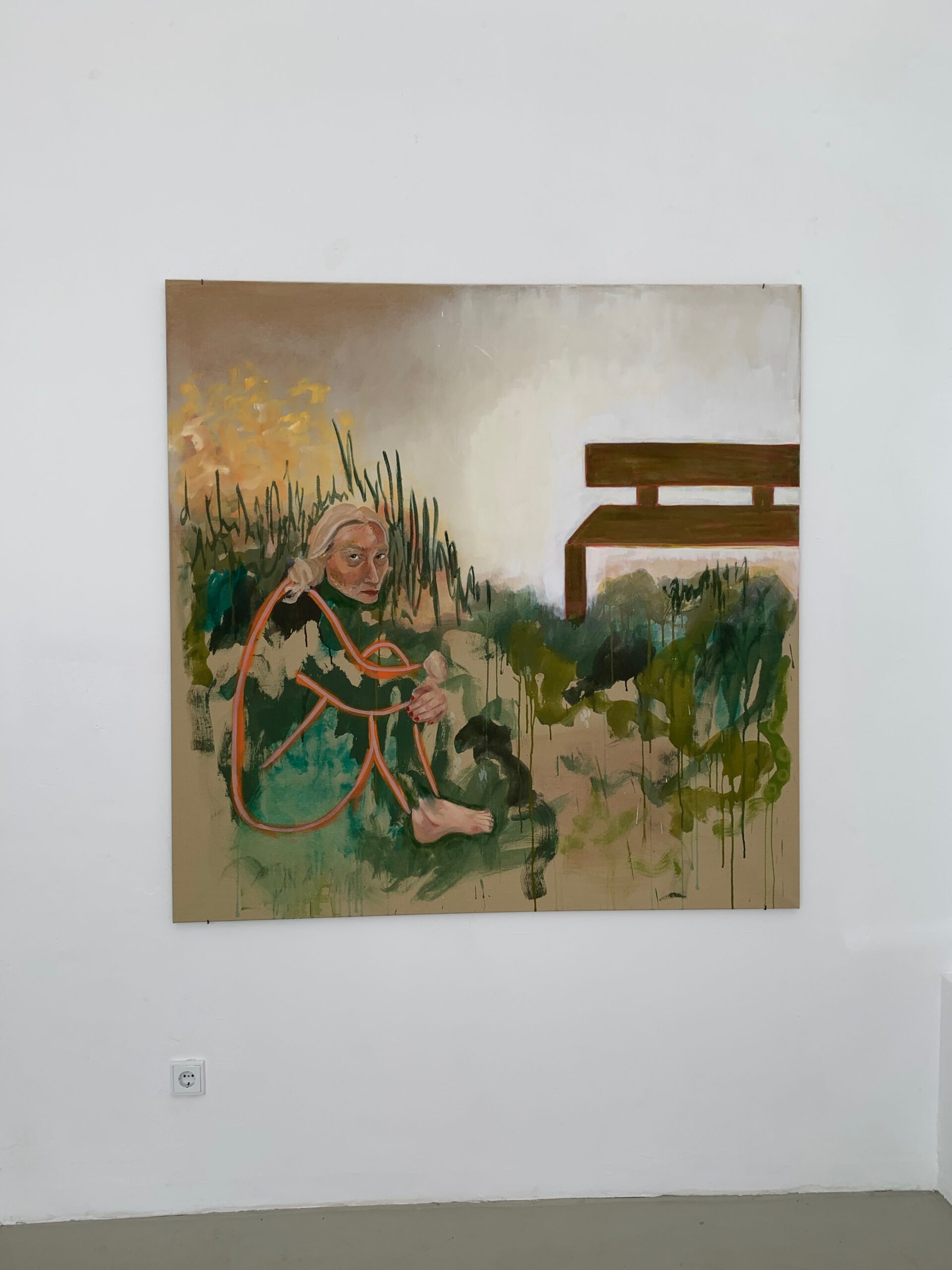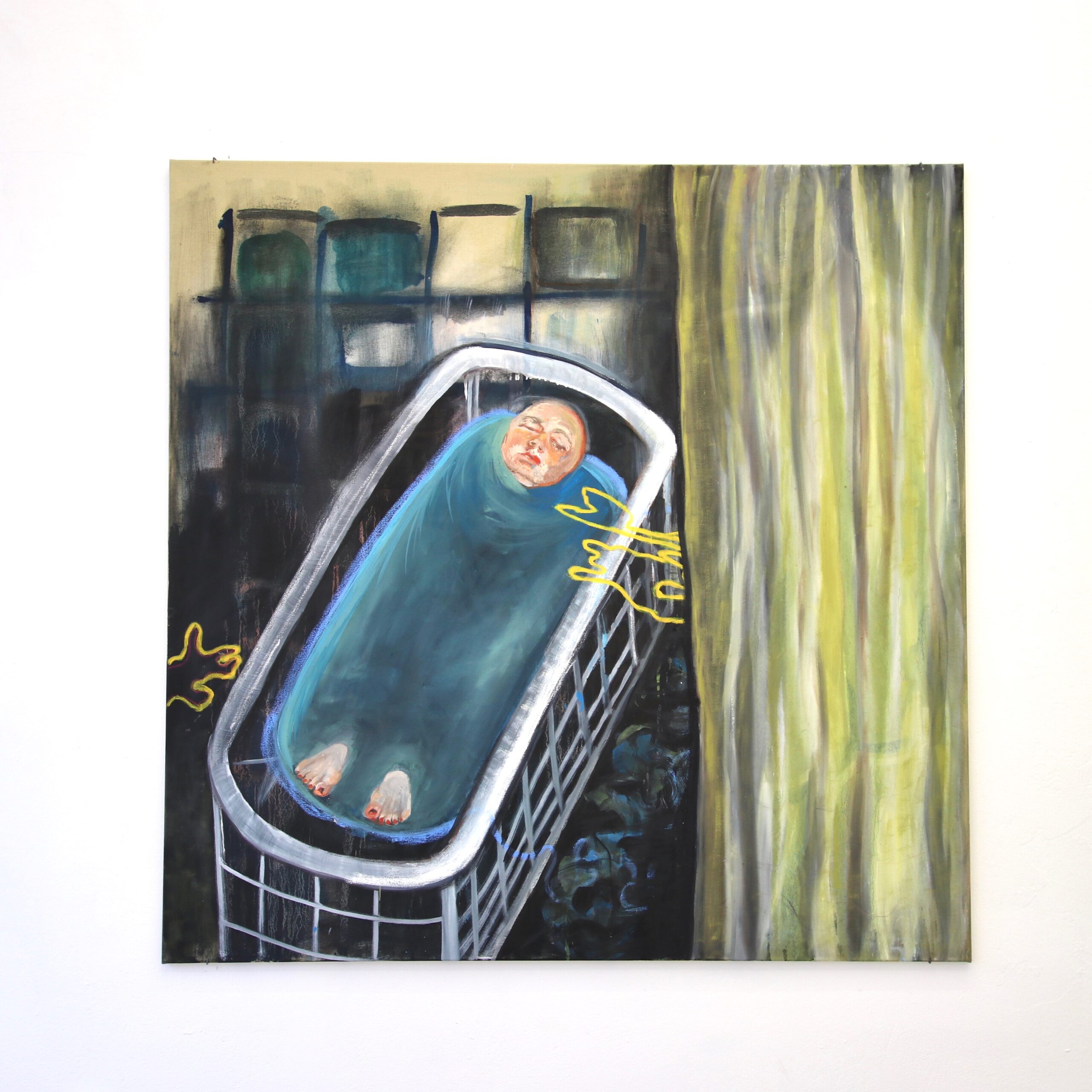 Tere­sa Lin­hard: "Smooth as a creature"

The ambi­guous is what con­cerns me. We live in a world stron­gly influ­en­ced by clas­si­fi­ca­ti­ons, our Wes­tern thin­king fol­lows the ratio­na­list under­stan­ding of sci­en­ces, which breaks down the appearan­ce of the world around us into its indi­vi­du­al parts. But at the same time as sci­en­ti­fic know­ledge is advan­cing, the desi­re for a natu­ral ori­gi­na­li­ty still exists in our socie­ty and we learn through new bio­lo­gi­cal know­ledge the power and intel­li­gence of natu­re. Even in our Wes­tern ima­gi­na­ti­on, aspects of natu­re expe­ri­en­cing have been main­tai­ned. In Chris­ti­an mytho­lo­gy or, for examp­le, in the legends of the Greeks (and Per­si­ans), the world is tee­ming with power­ful bein­gs to whom man is at the mer­cy of. Mixed bein­gs, com­po­sed of dif­fe­rent ani­mals, have been attri­bu­t­ed a spe­cial power and strength. Today, the­se bein­gs usual­ly sym­bo­li­se the demo­nic. Is it a sym­bol of our pre­sent time that ever­ything that does not seem clear has an evil effect on us?
The exhi­bi­ti­on room is inha­bi­ted by stran­ge crea­tures. Oscil­la­ting bet­ween mythi­cal crea­tures and plants, the­se bein­gs are the expres­si­on of a lon­ging for more open­ness regar­ding the inex­pli­ca­bi­li­ty of our world. Shado­wy, they show the view­er their loo­se form in tex­ti­le, sprea­ding out, hiding, writ­hing, reluc­tant to ratio­nal categorization.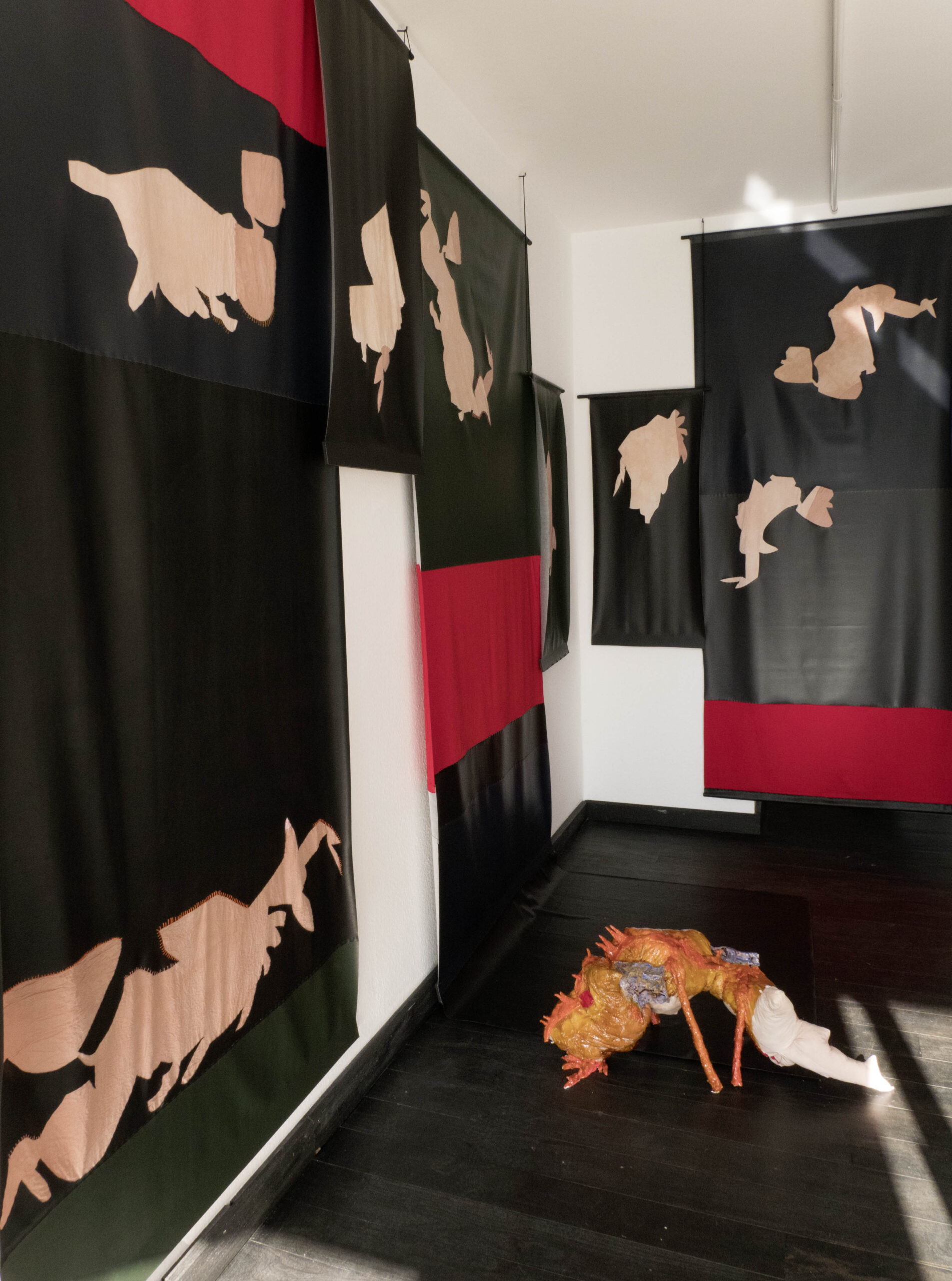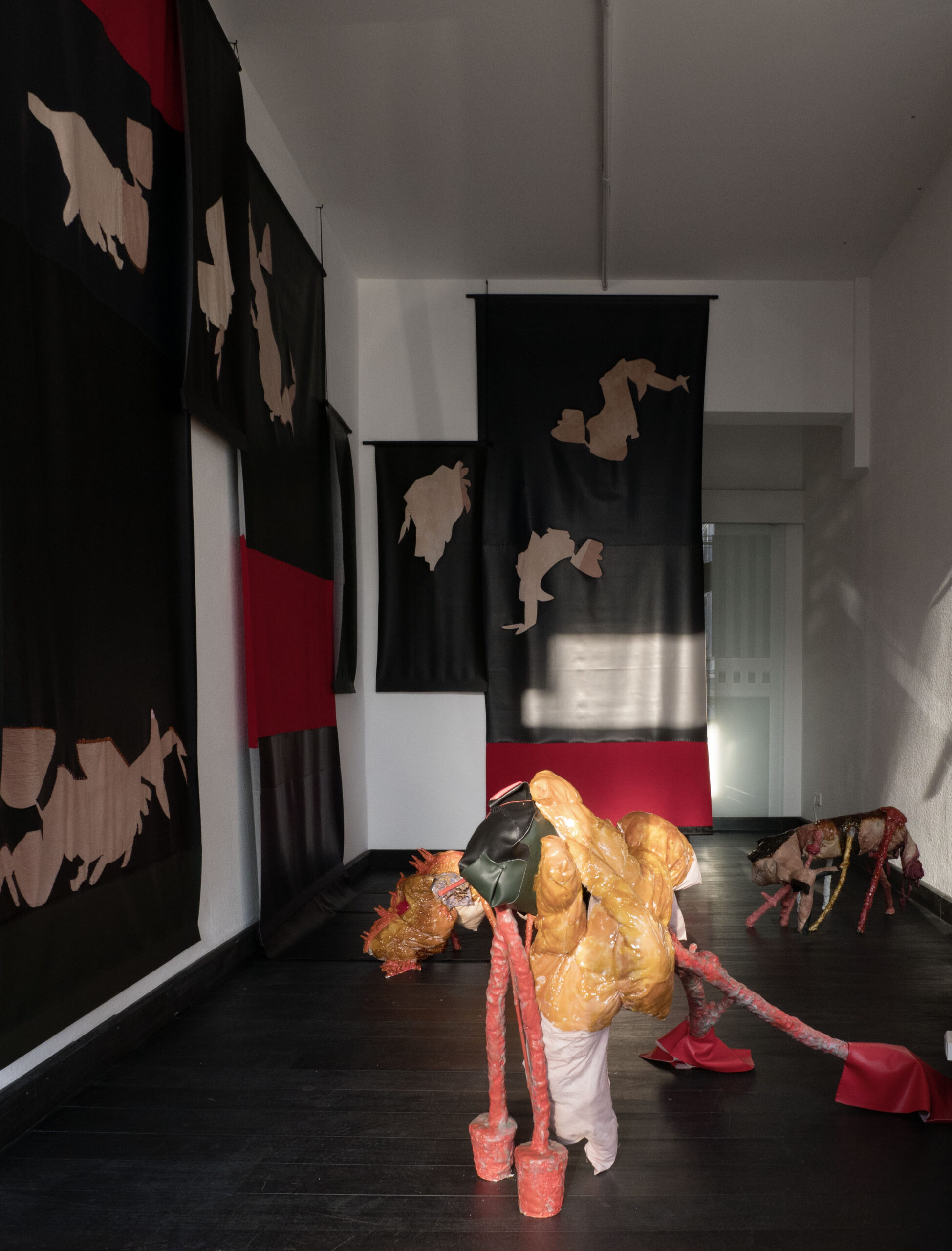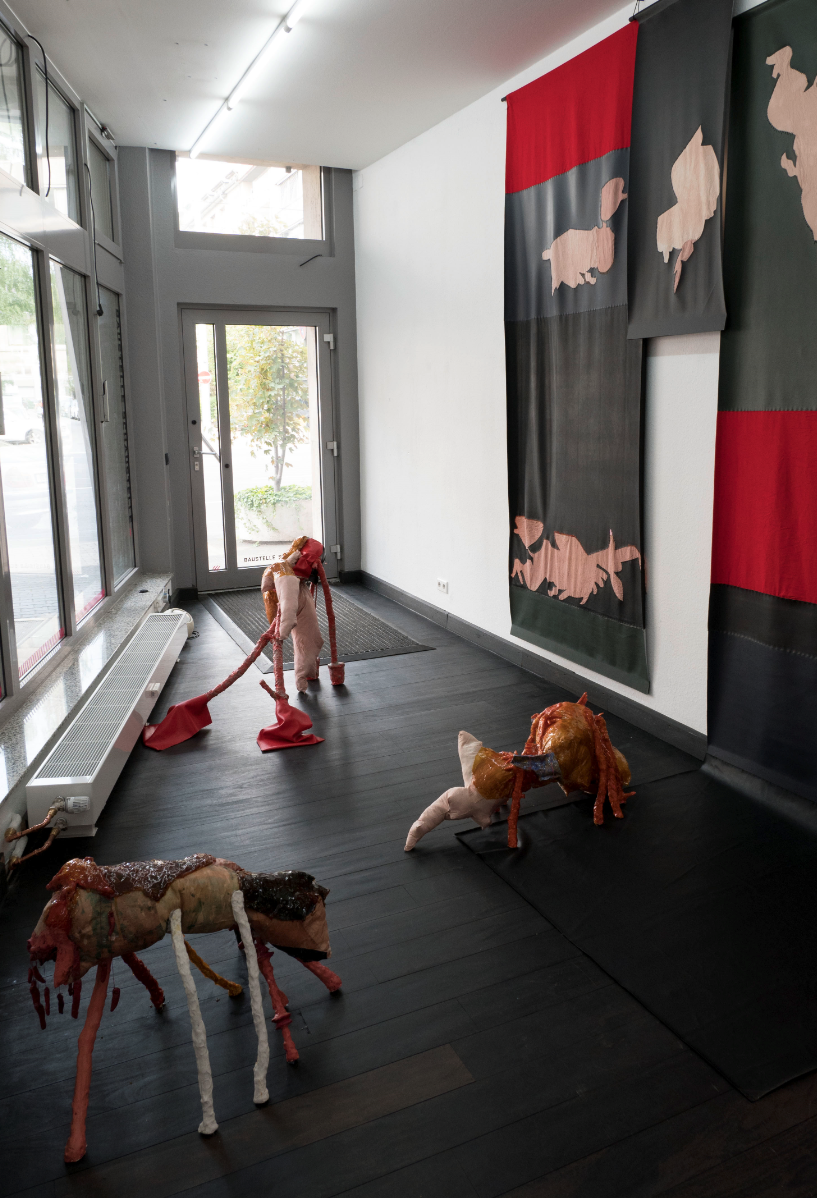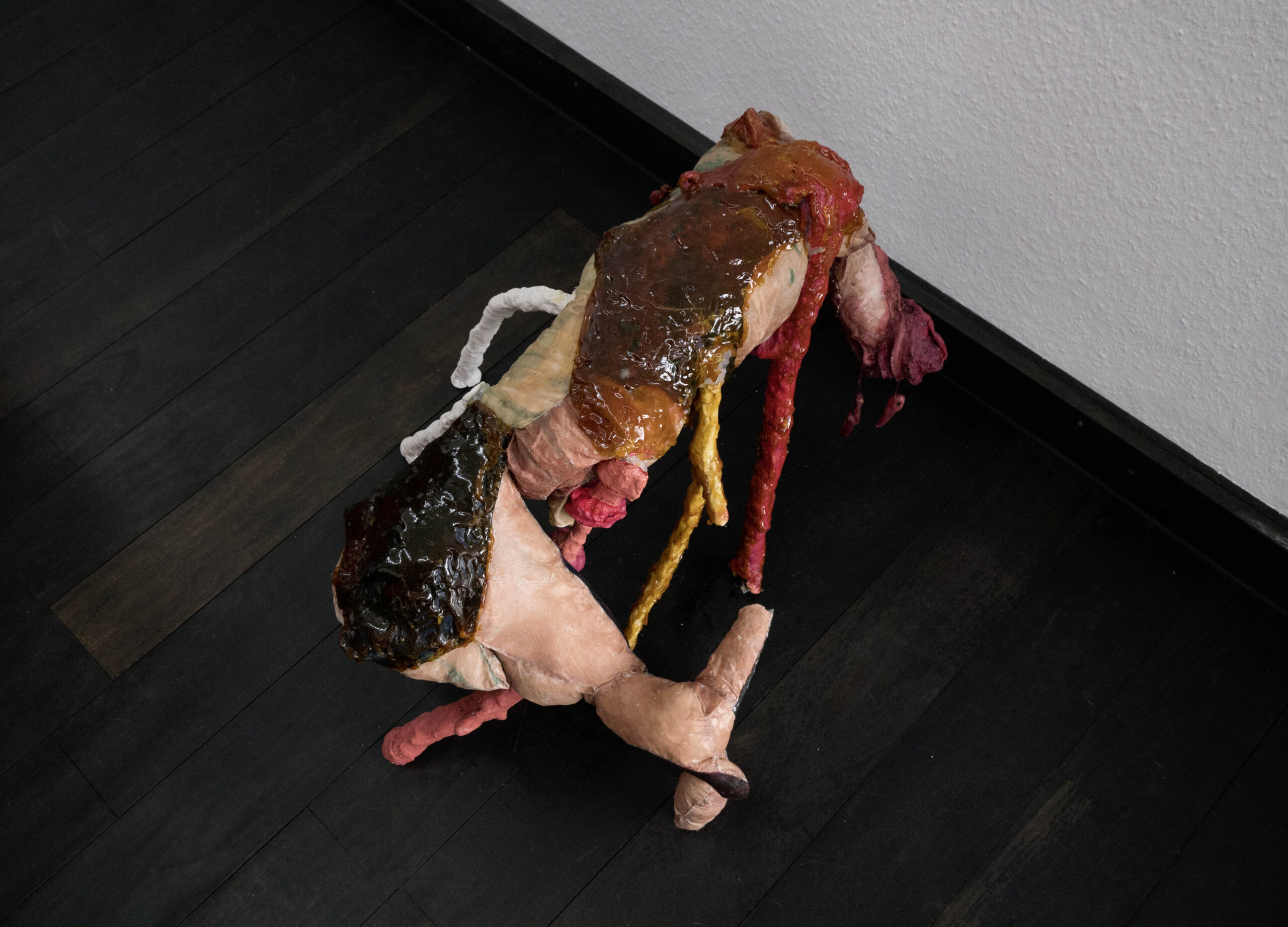 The exhi­bi­ti­on in Düs­sel­dorf is spon­so­red by